Re: New member proton gen 2
Hi and welcome.
Can confirm that GEN-2/New Persona use 4x114 PCD wheels, (unlike older Protons) and they will have to be 15" minimum to clear the brake calipers. Hatch versions like yours came with 6.5J, but Personas 6J mated to 195/60 tyres for extra comfort, but either would be fine.
It will be best to find something in the ET44-46 range for offset. Some suppliers will try and say ET35 is OK - but I wouldn't.
As it goes I bought a brand new set of 6.5Jx15" 5-spoke 'Brock' alloys earlier this year to replace the tired original Proton 7-spokers, which were only recently sold to a bloke with a Nissan van, worst luck.
However I do have a set of four perfectly fitting 15" Volvo V40 steelies with smart 'neutral' wheelcovers, fitted with a matching set of v. good winter tyres that I normally run on my car for 4 months of the year.
Given the lack of properly cold weather in the last 4 years where I live, (South Coast) I am willing to let this wheel/tyre/trims set go for a reasonable price. PM me if interested.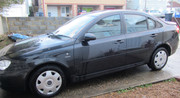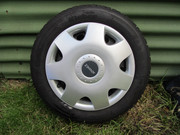 2009 Proton Persona 16V IAFM saloon Automatic Ecologic, (Mica Black - my does-everything chief wheels)
2017 Citroen C3 1.2 PureTech 82 'Feel' hatch, (Ruby Red/Black roof - Wife's new offbeat 12V trolley)
1993 Porsche 968 16V Tiptronic Coupe, (Black, been 'sold' twice now, but no-one actually pays...)